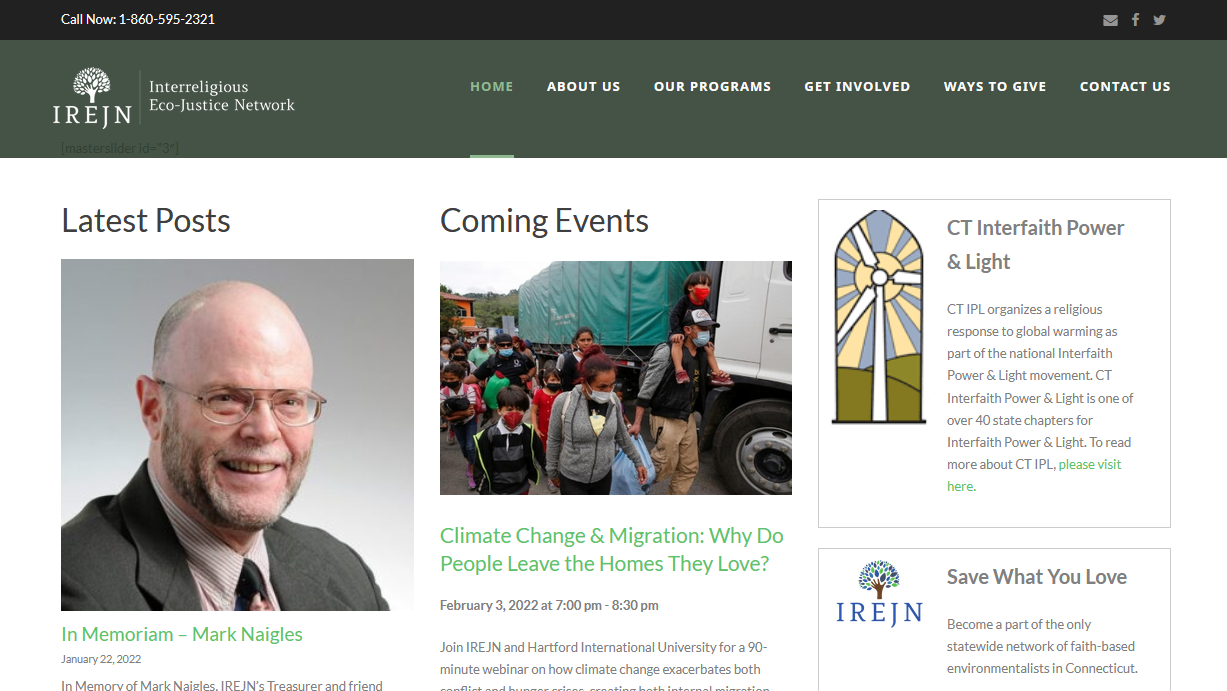 The Interreligious Eco-Justice Network is Connecticut's only faith-based environmental non-profit organization. Committed to justice and grounded in hope, IREJN is a unifying voice dedicated to postive, hopeful action on behalf of the earth, the one thing we all share and the one place we all call home. The mission of the Interreligious Eco-Justice Network is to inspire and empower religious communities in Connecticut to be faithful stewards of the earth.
I assisted IREJN with their website a number of years ago. They recently determined it was time for a redesign, and Pixels and Code was more than happy to help.
Check them out at irejn.org.